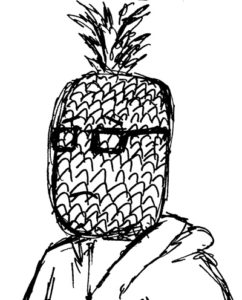 …is a free newsletter I'm starting as a birthday gift to myself. Each installment will be a short-to-medium thought about art, working with a very broad definition of art: visual arts, comics, movies, music, literature, god knows what else; and covering both appreciating art, art history, art theory, making art, all that. Sometimes focusing on individual works of art or artists; sometimes wandering all over the place. I can't promise structure or high-quality copy-editing, but I can promise fun (and a bare minimum of one post a month). And although I hope this'll still be fun and interesting for my pals from the world of academic art history, I want to aim this more at people who like to appreciate art and culture but haven't spent a bunch of time in seminars talking theory.
SO SIGN UP OVER AT SUBSTACK! I'm in the process of working through my mountain of ideas for posts, and I'll start sending them out once there's a moderately-sized pool of subscribers.
QUICK NOTE IN APRIL 2020: I've added a separate page for this project, which includes a full index of all of the newsletters so far. Check it out!
SOME TOPIC IDEAS THAT MIGHT MAKE IT INTO THE NEWSLETTER:
Kurt Vonnegut's Bluebeard vs. Mary Gabriel's Ninth Street Women on telling the story of the Abstract Expressionists
Pablo Picasso, Asshole
What do people mean when they jabber about Postmodernism?
So let's talk about ugly condo buildings
You're probably qualified to say that you have refined taste
Kehinde Wiley makes Jacques-Louis David retroactively worthwhile
Disney is choking the life out of our culture
So let's talk about auteurist comics
Lynda Barry's Making Comics is a godsend
David Bowie's big final accidental performance art piece