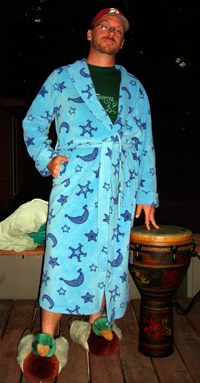 I'm Keith Pille. I make things. A lot of different types of things — comics, music, writing, photography — that end up scattered all willy-nilly all over the internet. This is my attempt to gather all of that into one place.
About me: early 40s. Married to a wonderful, creative woman who also fills the internet with her output. No kids, but a dog and a cat. Make my living writing and editing interactive educational simulations. Recently finished an M.A. in art history. Have worked previously at a bunch of art and history museums around the Twin Cities. Did a bunch of freelance writing before comics took over my brain and induced me to learn how to draw at age 30.
A handy directory to my scattered stuff is available here.
I'm at keithpille -at- gmail -dot- com if you feel like talking.