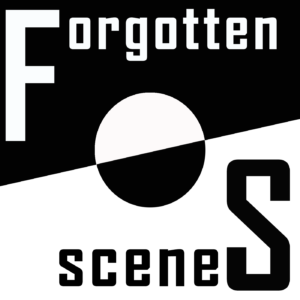 So I've started another fake history podcast! After two seasons of fake military history in The Kraken Busters, I thought it might make sense to switch back into my proper lane and do some fake cultural history. So: I'd like to introduce you to Forgotten Scenes, a show where I look at little cultural supernovas that might or might not have existed.
The first season is called "The Freaks in the Barn," and it chronicles a little psychedelic glam rock scene that exploded (or didn't) after David Bowie was (or wasn't) briefly stranded in Sioux City, Iowa, in 1972 and infected a bunch of local weirdos with the idea of glam rock. Aside from Bowie, you get to meet a Texas-wannabe car dealership heir, a woman who might've accidentally summoned the devil to a rock show, and a hardline prairie-Maoist proto-punk band.
The show's a ton of fun, and should be findable at all of the usual podcast outlets. I'll also try to aggregate episodes here as they go live (which should happen once a week while the season's running).