Project Announcement, Scope, General Throat-Clearing

Disc 0 Track 0
WHO ARE THE BOTTLE ROCKETS, AND WHY DO WE CARE?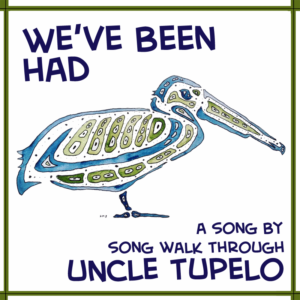 Stop me if you've heard this, but my friend Chad and I do a podcast. Specifically, a podcast that examines the band Uncle Tupelo by taking a close-ish somewhat-researched look at each of their songs. It's a hoot (you should listen), and it's led me to reconnect with a band that was once very important to me but I had drifted away from.
Continue reading

Wave That Flag Series Intro